The incredible untold story of legendary Montreal poet and singer Leonard Cohen's 1973 tour of Israel during the Yom Kippur War will be shared at a Jewish Public Library event on Thursday, December 1 (7:30 p.m.) at the Conference Gelber Center (5151 Côte Ste Catherine).
Acclaimed author Matti Friedman will sit down with JPL Senior Director of Library and Learning Services Eddie Paul to discuss his book Who By Fire, a rarely told account of Cohen's experience with Israeli soldiers during the Yom Kippur War.
In October 1973, Cohen was 39, famous, unhappy, and at a creative stalemate. He traveled to the Sinai desert and inserted himself into the chaos and bloodshed of the Yom Kippur War.
Friedman, author of the Aleppo Codex, has a gift for storytelling and journalism, and sheds light on lesser-known aspects of Jewish history. He is an award-winning journalist and author whose work has appeared in The New York Times, The Atlantic, Tablet, Smithsonian and elsewhere. Friedman's work as a journalist has taken him from Israel to Lebanon, Morocco, Moscow, the Caucasus and Washington, DC. Born in Toronto, he lives in Jerusalem with his family.
The book will be available on site, with a dedication also after the event.
Tickets are available via this link.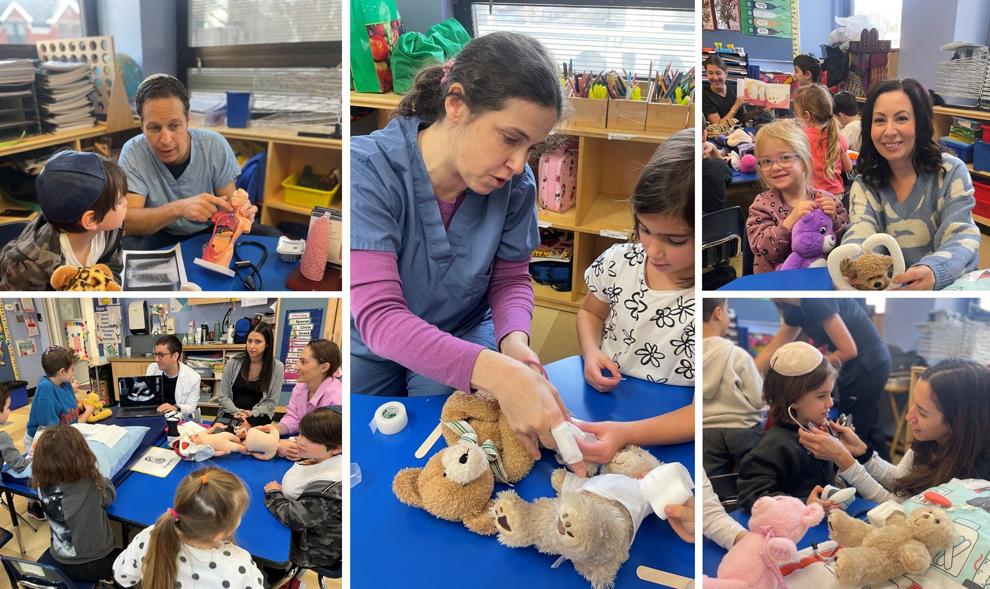 AKIVA KIDS THINK EMPLOYMENT: This week, kindergarten students at Akiva School in Westmount learned all about the different jobs and care in the medical field when parents who work in this field volunteered their time to participate in hands-on learning in part of a Teddy Bear clinic. The kindergarten students went home delighted with what they had learned while all the teddy bears and stuffed animals went home feeling much better too!
GOT ISRAEL: Federation CJA has unveiled GOTEENISRAEL, two opportunities for Jewish teens in the Montreal area offering substantial financial support toward an Israeli experience of their choice. Jewish teens in grades 9 and 10 looking for the trip to Israel of a lifetime need look no further. They can sign up with a teen travel provider in Israel and become eligible for a voucher of up to $5,500!
First, [email protected] Teen Israel Leadership Initiative is offering a $5,500 voucher to 50 Jewish teens with exceptional leadership qualities to have an Israeli experience of their choice. Second, [email protected] is offering a $2,500 voucher to any Jewish teen in grade 9 or 10 for a summer experience in Israel. GOTEENISRAEL has partnered with seven organizations: BBYO, Bnei Akiva, Diller, NCSY, Yahad/CSUQ, Camp B'nai Brith Montreal (CBB) and Harry Bronfman Y Country Camp (YCC).
"We are committed to dramatically increasing the number of Grade 9 and 10 teens traveling to Israel," said Yair Szlak, President and CEO of Federation CJA. "Thanks to the generous support of our visionary philanthropists, Federation CJA makes this possible. We believe that by investing in our teens today, we are investing in a strong and vibrant Jewish community tomorrow!
Details are available at FederationCJA.org. For more information, contact 514-734-1419 or [email protected]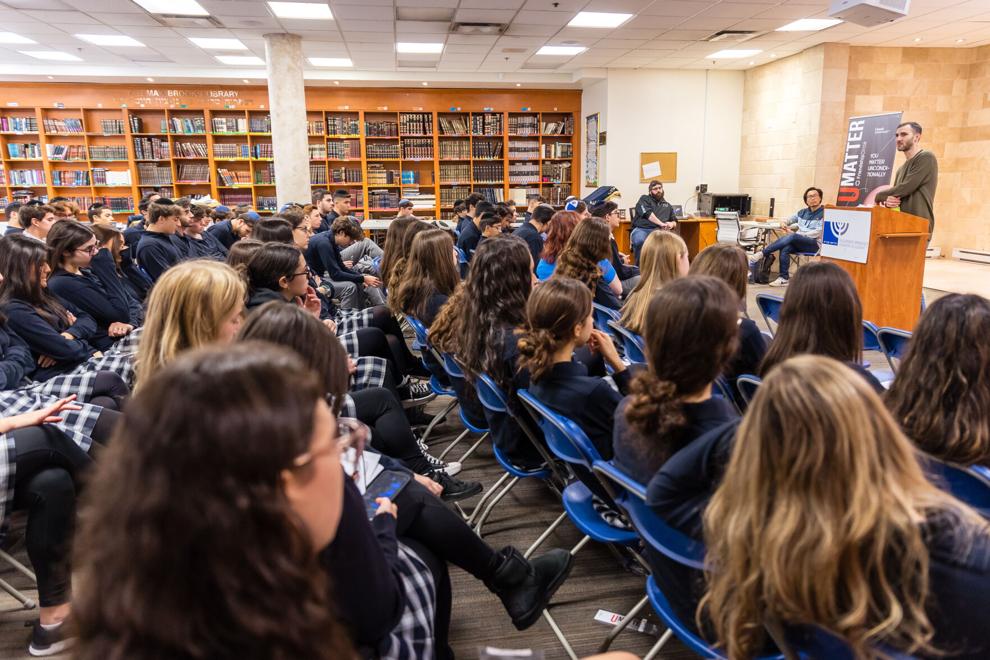 UMATTER LAUNCH: Friendship Circle is thrilled to announce that it has partnered with the Canadian government to launch a teen mental health initiative in Montreal called UMatter. Friendship Circle has been involved with young people for over 30 years and is at the forefront of community and inclusion. Unfortunately, the massive increase in mental health-related illnesses has particularly affected adolescents. Students feel isolated and face many challenges in this post-covid, fast-paced and ever-changing world.
Using the tools of friendship and resilience, UMatter offers student-led programs aimed at breaking the stigma around mental health for those directly affected and those in a position to help. UMatter's goal is to cultivate a culture change in schools, to move students from a place of loneliness and isolation to a place of hope and inclusion. UMatter is not just for students struggling with their mental health, UMatter is a collection of empowerment programs that can be for any student who wants to join. Our goal is to better prepare students for future success by providing essential support outside of the school curriculum.
The UMatter message is two-fold: YOU, as a person, matter unconditionally, and YOU, as a person, matter to someone else.
Although a new initiative in Montreal, UMatter currently operates successfully in six states in the United States. We feel very privileged to share this life-changing program with our city.
UMatter was successfully launched earlier this month in several Montreal high schools in grades 9, 10 and 11. Students enjoyed an engaging workshop on mental health and wellbeing, a UMatter presentation, and a free lunch. The response so far has been overwhelmingly positive and the organizers are eager to reach out to as many schools as possible to continue to empower teens to embrace this topic. For more information on UMatter or to organize a UMatter week at school, log on to
Info: www.umattermtl.ca
WALK4FRIENDSHIP: The Cercle de l'Amitié Walk4friendship 2022 was an incredible success! It was heartwarming to see over 700 of our families, volunteers and supporters come together to celebrate the power of inclusion. Together they have raised over $430,000, which will support the core mission of creating friendship and inclusion for people with special needs. As donations continue to pour in, organizers hope to reach their ultimate goal of $600,000, the organization's minimum operating budget for the year.
Do you have an article for the SJN? Email [email protected]