Before I start, I want to mention right away that today is the last day before I start my annual August break from blogging. I'll still be posting on Bulletin (I have something really great planned for next week!), and I might pop up here on the blog once in a while (I'll be pinching for birthday boy Alex Hider next Tuesday, eg), but for the most part Uni Watch will be in Phil's able hands. Also: we won't have weekend content for the next month. Think of it like summer time.
Now then: Last October, I published an article about how reader Kenton Bontrager was auctioning off a section of beautiful MLB wallpaper from the late 1970s that his father had found. He could have put it on eBay, but he wanted it to go to a Uni Watch reader, so I promoted a simple blind auction for him. (If you can't remember the details – I didn't recall them all myself – you can refresh your memory here.)
Today we have a fantastic update on this story from reader Aaron Telecky. I'll pass it on to him now.
The best wallpaper story ever
By Aaron Telecky
I literally gasped when I saw this wallpaper post because my brother, Kyle, and I had this same wallpaper in our bedroom growing up (in a house my parents moved from years ago) . In fact, I had searched the internet several times to see if I could still find it anywhere, but still couldn't find anything.
Wallpaper was expensive enough at the time that my parents only put it on one wall in our bedroom. Despite the limited exposure, I'm sure the wallpaper is where my love for uni-watching began. As a kid growing up in Iowa in the early 1980s (and without cable TV), my knowledge of team logos was mostly limited to a few minutes of highlights on the local news or in the paper, which was almost always limited to the Cubs. and cardinals blanket. The wallpaper opened up a new visual world for me.
So when I saw your message, I immediately forwarded it to my brother, whose reaction was the same as mine. I told him I was going to bid on the wallpaper, because I just had to have it. But after a few back and forth with Kenton (the guy running the auction) he told me I had been outbid. I was disappointed but I told myself that I had given it a shot and that was it.
Or so I thought. But when my 50th birthday came about a month later, the last present I opened was a long cardboard box from my brother – containing this roll of wallpaper from Kenton! Turns out my brother was the winning bidder, something he and Kenton had kept to themselves until my birthday. A great gift, and an even better story!
Fast forward to last week: my brother's birthday arrived, and my wife and I presented him with a section of this canvas mounted wallpaper to display in his house. (We also made one for our own house.) The fitment wasn't perfect, but that didn't really matter to the two of us. We're thrilled to have this memorable, one-centered piece of our childhood to treasure, thanks to you, Kenton, and the Uni Watch community!
———
Paul here. Is it a great story or what? I love so many things about it. Many thanks to Aaron for sharing it with us.
Ballot reminder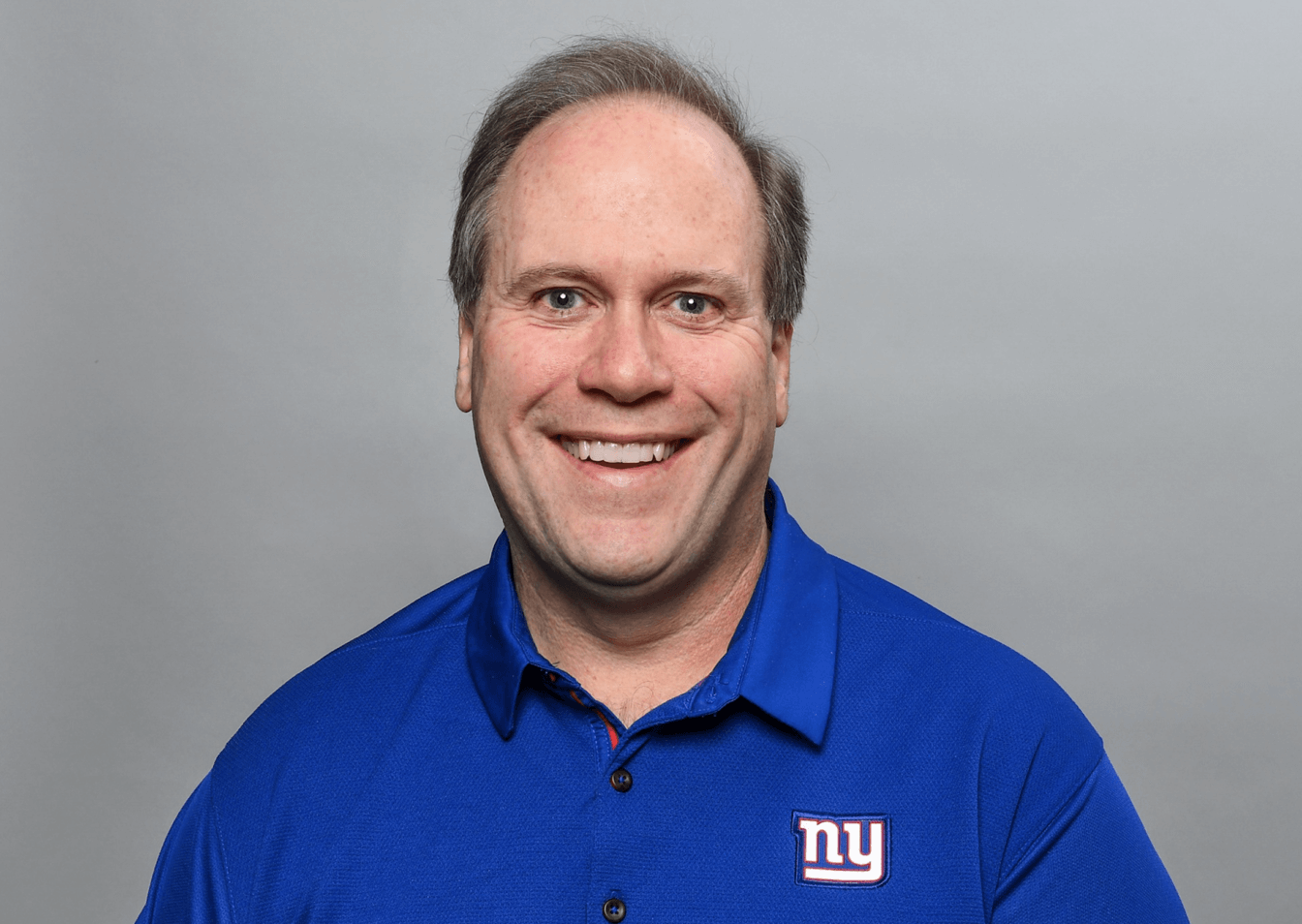 In case you missed it on Thursday, my last Bulletin article is an in-depth interview with Giants Director of Creative Services Doug Murphy, who handles team uniforms, field and stadium graphics, ticket design, patch/decal design, etc.
I don't mind saying that this is one of the best and most informative interviews I've ever done (mostly because of Murphy, not because of anything I've done). If you're a Giants fan, this is essential reading; for everyone else, well, that's still essential reading, because Murphy provides so much great information. I really think everyone will like this one.
My Premium subscribers can read the article here. If you haven't subscribed yet, you can do so here (you'll need a Facebook account to pay). Don't have or don't want a Facebook account? Email me for workaround information. Thanks!
Thank you and in the future
I want to thank everyone in our community for your feedback on the new site design. Our goal was to roll it out in mid-July so we could all get used to it for a few weeks before I handed the site over to Phil in August, and it worked well. Most of the feedback from you has been very positive and enthusiastic, but you've also made some great suggestions, so we have a to-do list that we'll be working on in August.
When I return on September 1, we hope to roll out Uni Watch Plus, the program where you can view the site ad-free, along with other benefits (including access to a members-only discussion forum), in return for fixed costs. Many of you have asked if UW+ could be bundled with a Bulletin subscription, and we hope we can offer that as well. Good timing too, as my annual NFL season preview will air on Bulletin on September 5 – two days before the season starts.
• • • • •
today ticker
is available here.
I may have more content today, or maybe not. Anyway, today will be my last day of blogging until September (and again, we won't have any weekend content until September either). Have a great August and enjoy Phil's content while I'm away! Peace. — Paul