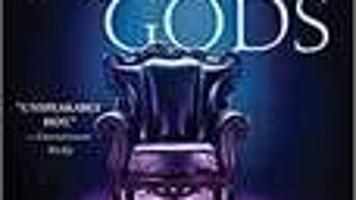 Book Review: "Neon Gods" | Books
Commented by Salena Sullivan, Director of the Christiansburg Library.
For readers who like Rachel Smythe's "Lore Olympus" or want to see more of Hades and Persephone, Katee Roberts' "Neon Gods" is a perfect choice.
In this modernized account of classical myth, Persephone finds herself on the run from the machinations of Zeus and Demeter, his mother, who together conspire to ruin Persephone's plans for her future.
After being caught off guard at a party, Persephone flees into the cold winter night with no hope or plan. She finds herself pursued and her only refuge is across the Styx, in the lower town and in the arms of a man who shouldn't exist.
Hades has become a myth in the upper world, this is how he likes it. He watches for the perfect opportunity to take revenge on Zeus, an opportunity that presents itself on his knees with the arrival of Persephone.
Roberts' novel is a quick and satisfying read that will leave readers eagerly awaiting the second book in the series. Hades and Persephone have incredible chemistry, both in the bedroom (and rec room) and outside. Hades is the perfect domineering love of cinnamon buns. He genuinely cares about the people who rely on him for their safety and is willing to risk his life for all of them, including Persephone. Persephone is able to flourish with him and truly show off the fiery personality she had to suppress in order to survive in the upper world. Their relationship is truly the star of the book. Hermes, Charon, and other supporting characters add color and help flesh out our character's background, especially Hades. Readers are certainly hoping to see more in future articles.