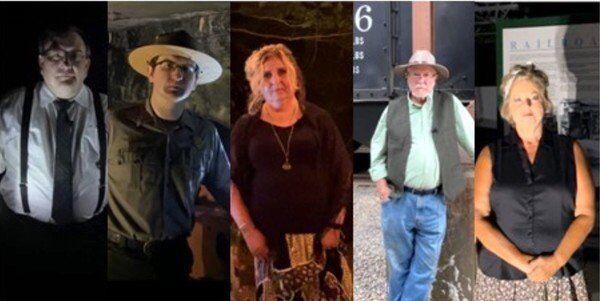 Blue Heron Ghost Train Rolls Next Week | Lifestyles
September is a great time to experience traditional storytelling in the Big South Fork National Recreation and River Area. Watch on Facebook or YouTube starting next Saturday for the 11th Annual Blue Heron Ghost Train. Talented local storytellers Beth Kilburn, Jim Buck, Robert Stephens, Lounicia Hughett and Jordan Hughett will share, through the centuries-old tradition of oral creation, their chilling stories from across the region.
The First Storyteller will perform on Saturday, September 11 at 8 p.m. ET with a different storyteller who will entertain you each night until Wednesday, September 15. Hear spooky tales of the hills and hollows of the Cumberland Plateau, experience the beauty of Kentucky, and the loneliness of Blue Heron & Mine-18, all from the comfort of your own home via the park's Facebook page or YouTube channel.
Want to meet the storytellers of the Blue Heron Ghost Train? Join them on Saturday, September 11 at 6 p.m. ET at the Blue Heron Depot for a one-hour program. Bring a lawn chair and your favorite snack and get ready to be entertained with a variety of short stories.
For more information, please call the Bandy Creek Visitor Center at 423-286-7275.